Buckley Old Engine Show Trivia Contest
The following is the next trivia question along with the prior question's answer, history, and the winner information!!
Question 17:  
What was the first production tractor to come Standard with a turbocharger?
The eighth person to email the correct answer to [email protected] along with their name and place of residence will win a fun Buckley prize.
Previous Question:

Question: What does the "70" represent in the Oliver model 70 tractor?
Answer: 70-octane. The engine in the Oliver 70 tractor was designed to run on 70-octane gasoline.
History:  In 1935, the Oliver Farm Equipment Company introduced the Oliver Hart-Parr model 70 tractor. The smooth running 6 cylinder engine in the model 70 was designed to burn 70-octane gasoline. With its automotive styling, the Oliver 70 was a very attractive Tractor. Oliver 70 tractors were offered in two basic types, row-crop & Standard-tread. Within the two types the following models were offered:
Row-crop
Standard
Orchard/Grove
High-clearance
Industrial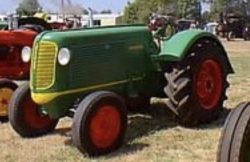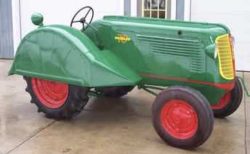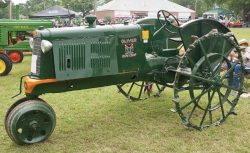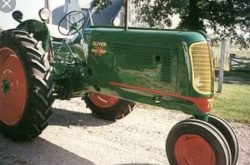 In 1937, the styling of the 70 was updated and the Hart-Parr name was dropped. The Oliver 70 was manufactured from 1935 to 1948. There were about 63,000 Oliver 70 tractors manufacturing over the 13-year production run.
Congratulations to Lorin Burch of Boyne City, Michigan. Lorin won a 2019 Buckley calendar for being the seventh person to correctly answer the October 2018 Buckley trivia contest question.
Thanks!
***Trivia Contest Rules***
Each contest announcement will provide the contest details which will include:
tractor and engine history related question,
number of correct answer required to win (e.g. the 5th correct answer), and
contest instructions
To enter contestants must email their correct answer, along with their name and city and state of residence to [email protected].
Each contest will award a fun Buckley prize such as a Buckley t-shirt, coffee mug, or other Buckley related goodies. The prizes will be randomly selected and announced with the posting of the winner.
New trivia questions will be posted monthly. At the end of each contest, the winner's name, city, and state of residence will be posted on the Buckley website along with the correct answer. The winner will receive an email notification of their win. A person can only win once per year. Only one guess per person per contest. The contest is open to everyone.
Prize fulfillment will be handled by the Advertising Committee. Each winner will be provided with claiming instructions in the winner notification email.
By entering the trivia contest you agree to receive Buckley's e-newsletter and if you are a contest winner you also agree to have your name and city and state of residence posted on the website.